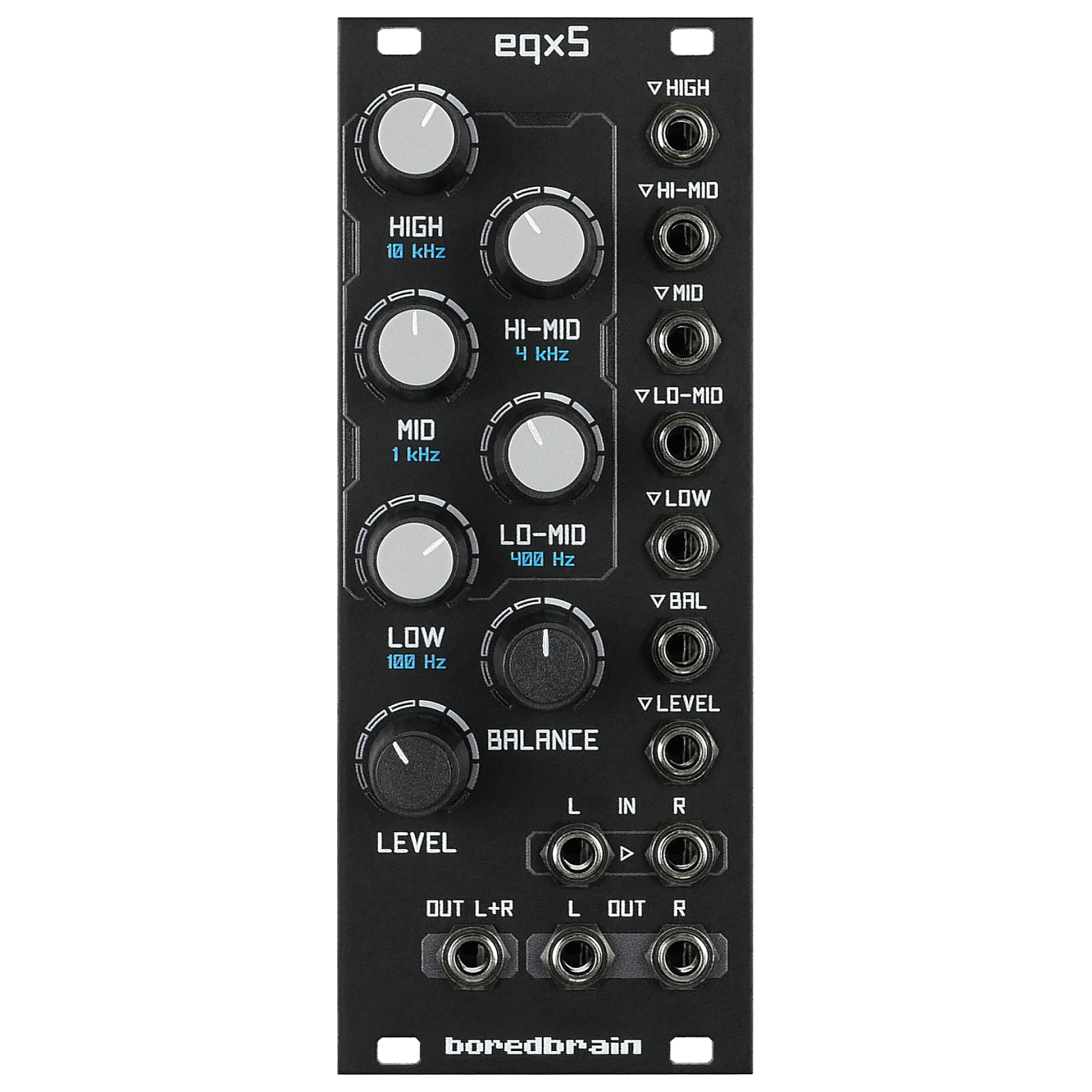 This is an excerpt from our Boardbrain's website.
EQx5 is an effective 5-band stereo equalizer for eurorack synthesizers. The module allows for quick and musical adjustments to the frequency content of audio signals, with voltage-control of all parameters for experimental EQ processing.
At LAVA LABS we have a deep connection to music and the scientific field of audio and acoustics.We are delighted to work with Boardbrain Music for over 6 years and going. Starting from the brilliant minds at Boardbrain Music who come up with the product ideas we then develop the circuits and the electronics to make products right here in Richmond, VA.  Together some amazing products are created for people to explore the musical universe of electronic sounds. For availability check out their website for more details.