Optx – ADAT OPTICAL CONVERTER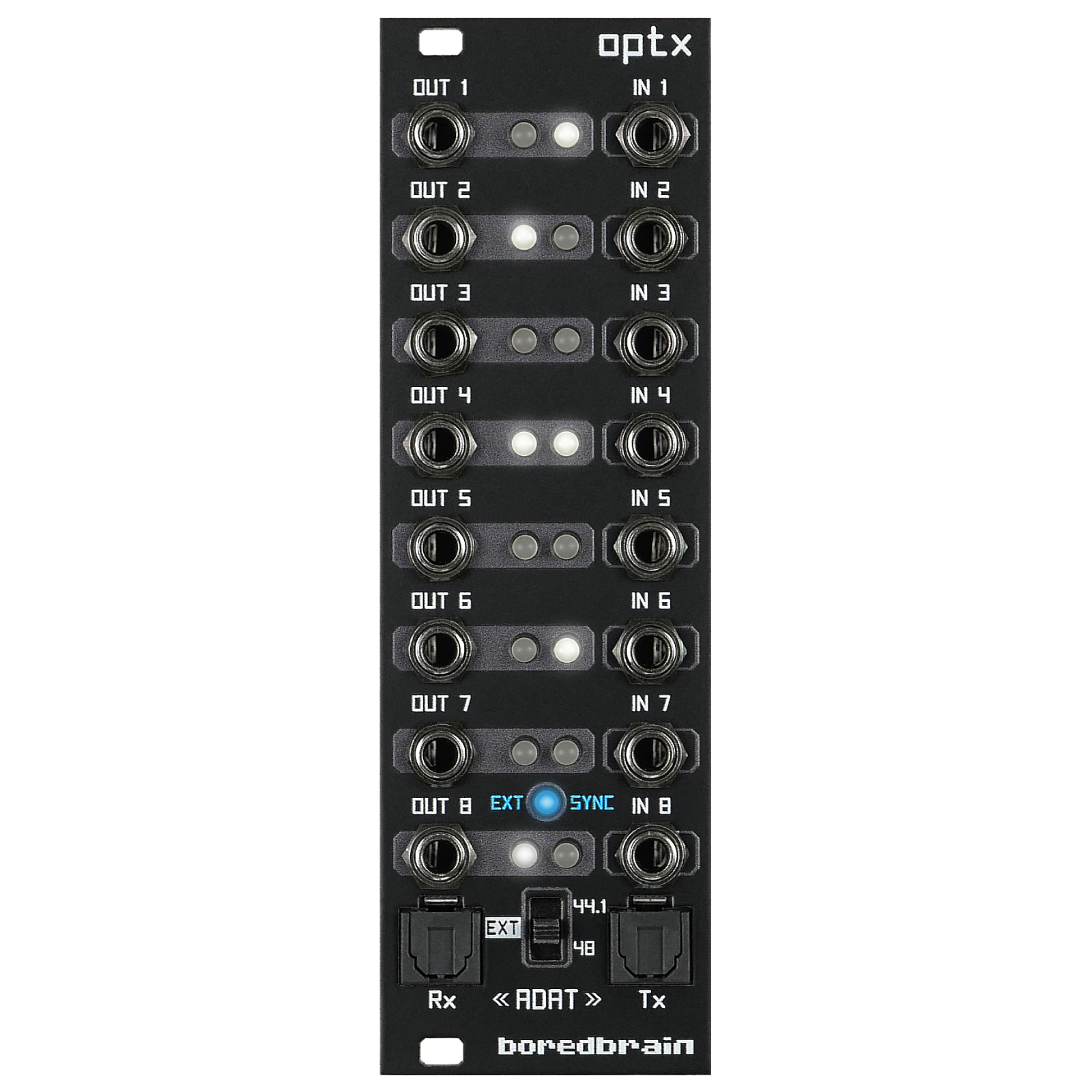 Project Info:
LAVA LAB'S team helped design the circuits, choose components, and program the hardware to meet a very specific feature set.
Here at LAVA LABS we have a deep connection to music and the scientific field of audio and acoustics. We are delighted to work with Boardbrain Music for over 6 years and going. Starting from the brilliant minds at Boardbrain Music who come up with the product ideas we then develop the circuits and the electronics to make products right here in Richmond, VA.  Together some amazing products are created for people to explore the musical universe of electronic sounds. For availability check out their website for more details.
Straightforward ADAT conversion
Optx is a compact and bi-directional ADAT lightpipe converter for eurorack synthesizers. The module provides 8 channels of input and output expansion to many pro audio interfaces, and may be used standalone to interconnect eurorack systems.
From start to launch; here are the product development steps.
Schedule a 30 minute discovery meeting. We want to know everything about the future product.
Product development is all about having a dedicated team building your prototype, testing and refining until it is ready for manufacturing.
3.
Product launch and support
After the prototype has been designed built and tested our team of manufacturing experts will help you with everything needed to launch and support your new product.