Your electronic hardware and IOT development team.
We build the prototype while you build the business.
You're in good company! Trusted by our clients for over 11 years and counting.
What our clients are saying…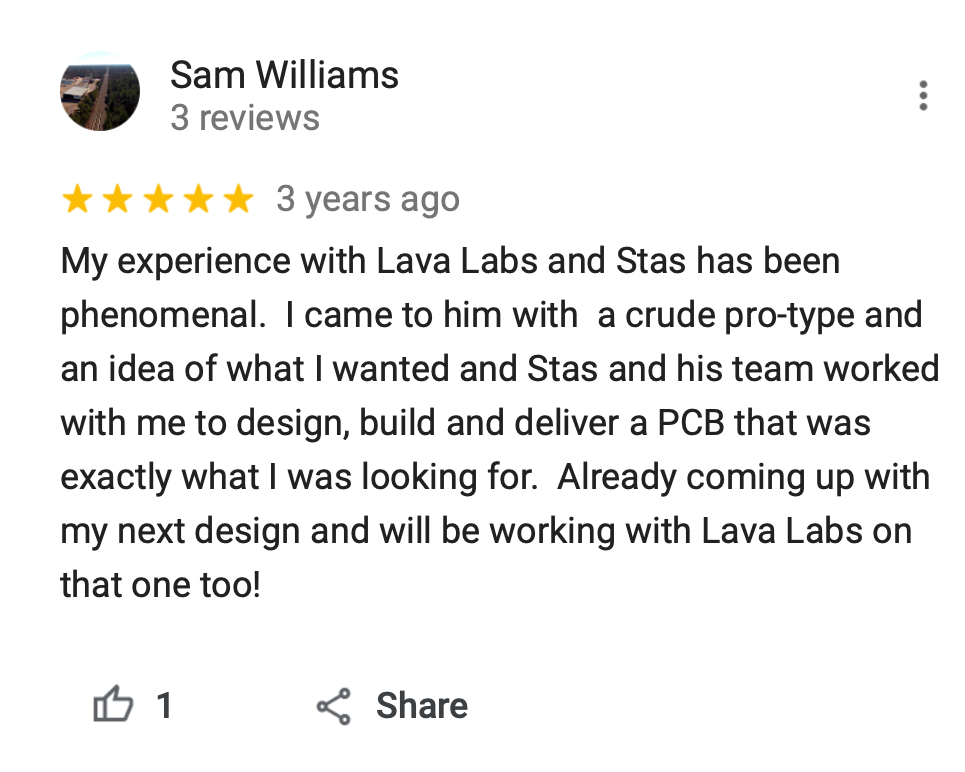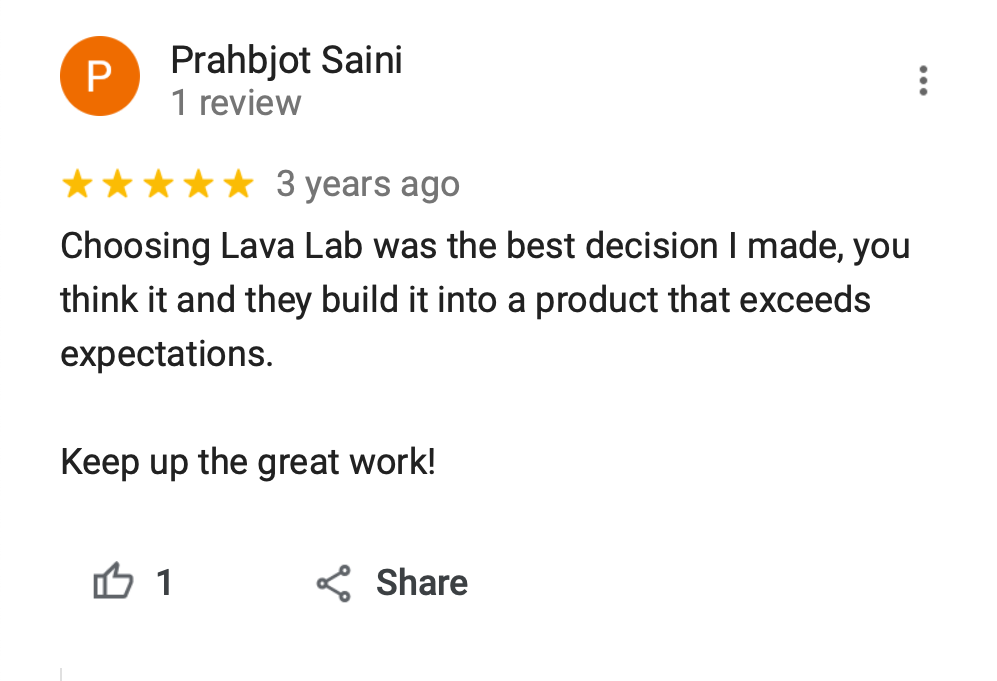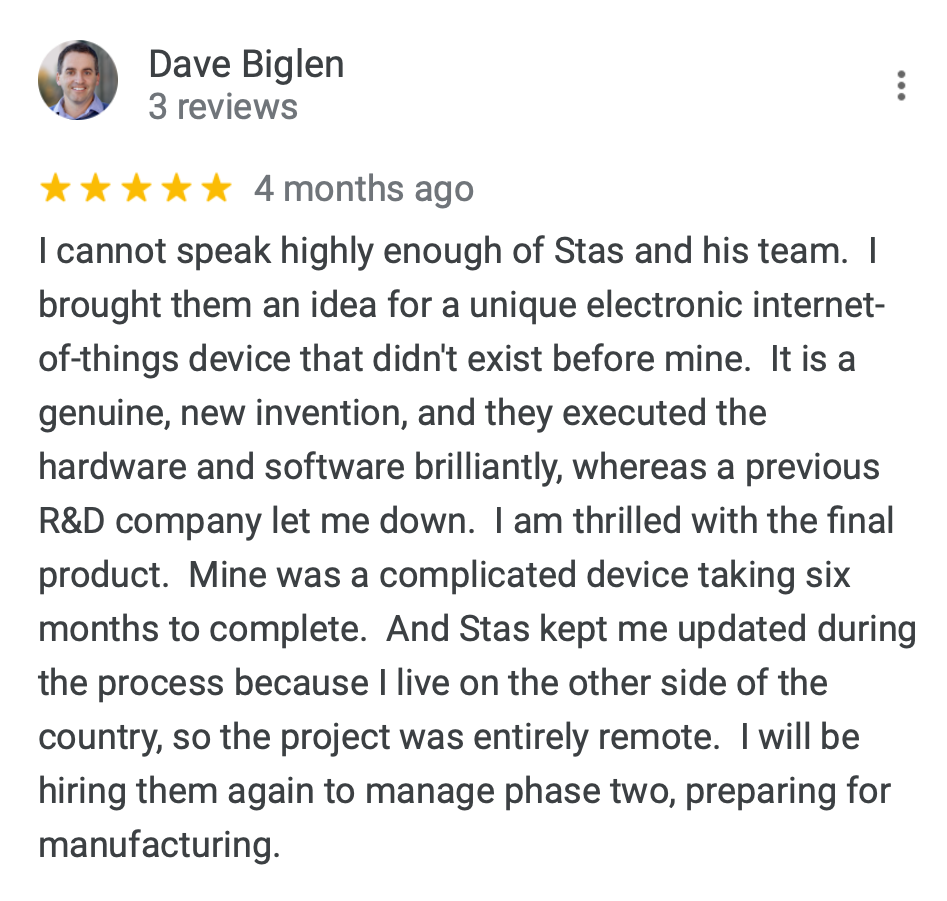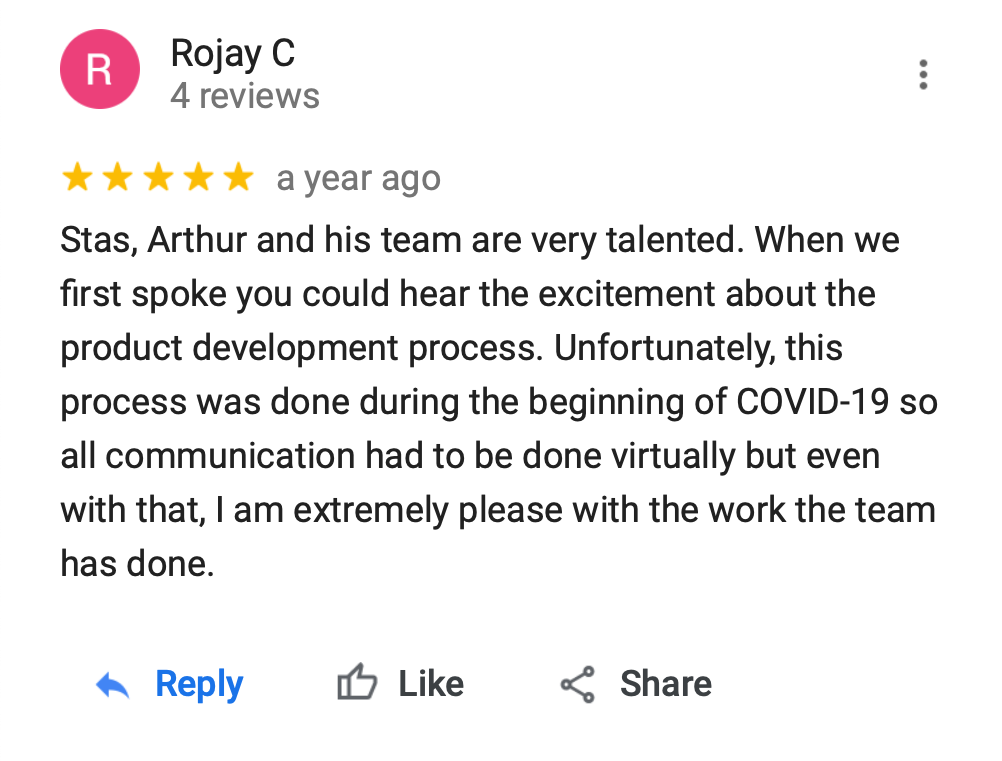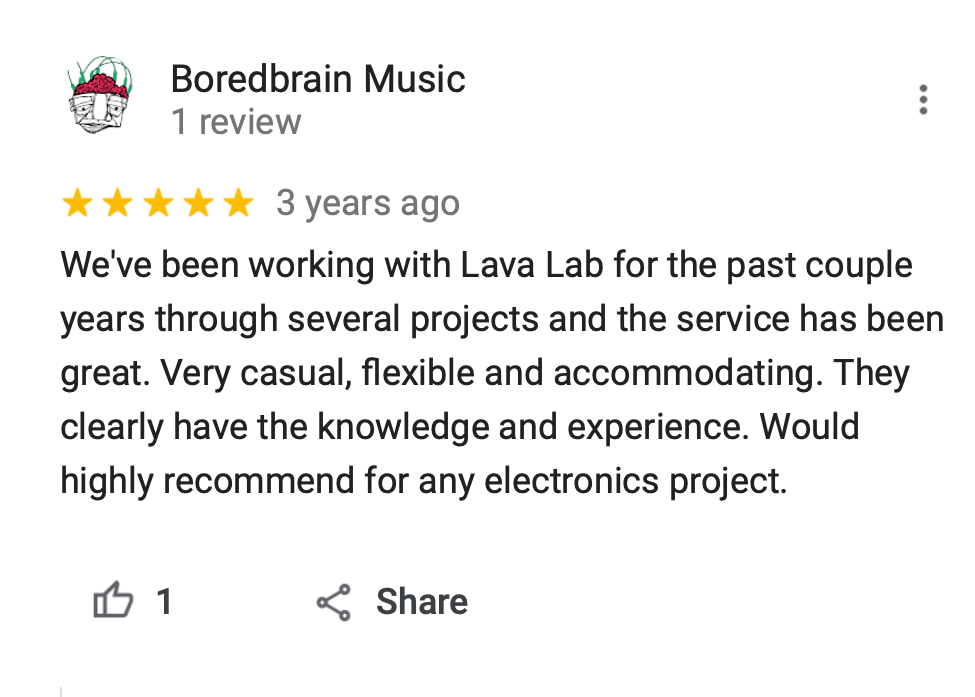 The process from start to launch; here are the product development steps.
Schedule a call with our product development specialist to get started. We will start with getting to you know you and your vision followed by a story-based product walkthrough. From there we will talk your vision, what you already have and what your clients would like to have in the future product. After our initial meeting we will do research and develop a plan of action, lead time and costs estimate to design and build a prototype.
Product development phase is all about creating your prototype and testing it for functionality and usability. After we refine the functionality and user experience in the lab and in the field, the prototype along with the design files are ready for small scale manufacturing.
3.
Product launch and support
Next our team will help you with regulatory certifications such as Federal Communications FCC), Industry Canada (IC), UL1642, 7. UL2054, and 8. UN/DOT 38.3. After that the prototype goes to manufacturing. But we don't stop there we support you on as-needed basis and help with anything needed from design updates to software improvements and over the air updates. Our client success is our top priority.
Popular services at lava labs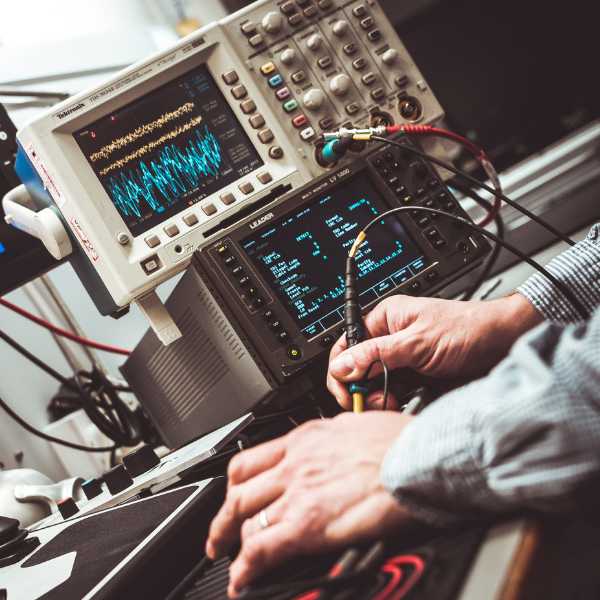 Electrical Engineering
Circuit Design and Testing
Electronics Prototypes
Firmware and Drivers Development
Components Selection and Testing
Bill of Materials Research
Schematic Design
Circuit Layout
PCB manufacturing
Circuit Assembly
Testing and Quality Assurance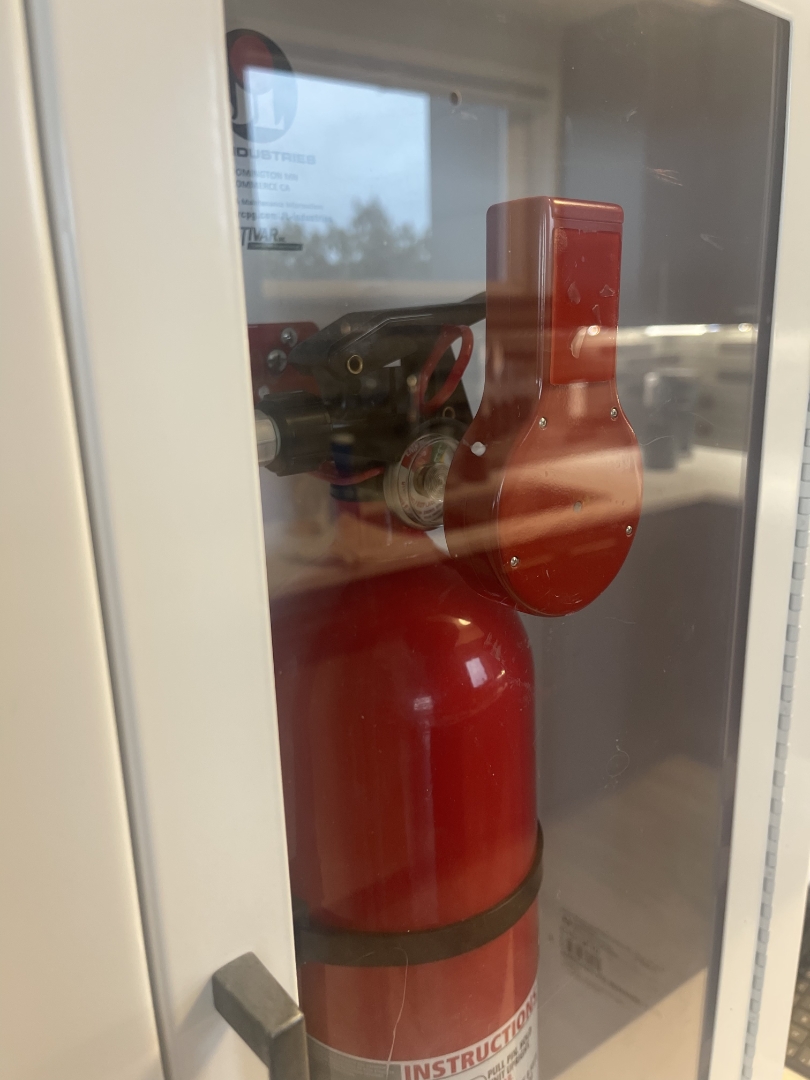 IoT Hardware Design 
WiFi and Bluetooth

Verizon ODN and ThingSpace

Data Acquisition Systems

Processors and Microcontrollers

LED and Screen Integration

Embedded Firmware

Alexa Skills and Voice Control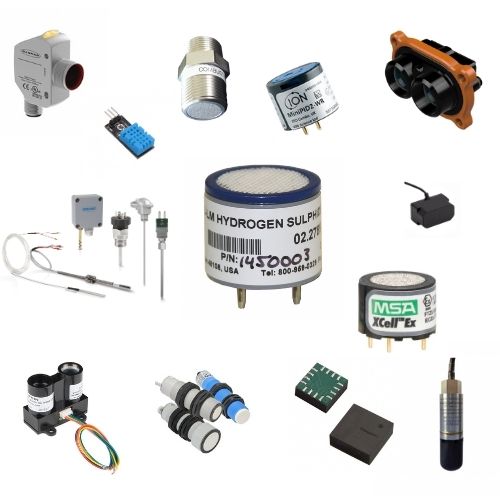 Industrial Remote Sensor Monitoring
Web app and hardware circuit development for:
Chemical and Gas Monitoring

Liquid Level and Flow Sensors

Accelerometers and Gyroscope

Temperature and Humidity

Light | Vision | LiDAR | Time of Flight Sensors

Ultrasonic Sound Sensors

Magnetic and Hall E

ffect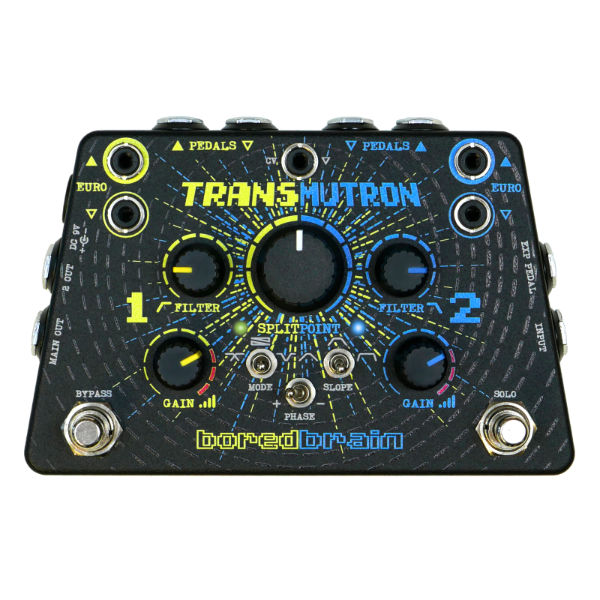 Audio Circuit Design
Digital Signal Processing
Microphone Arrays
Analog and Digital Signals
Bluetooth and WIFI Audio

Audio Filtering

Voice Control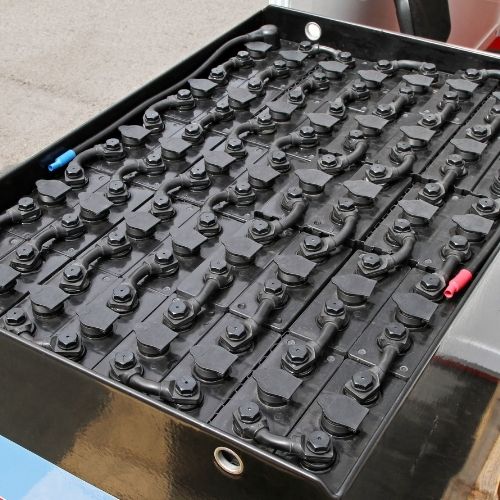 Power Electronics Design
Low and High-Voltage Systems
Inverters/Converters
Advanced Motor Controllers
Renewables & EV Systems
Capacity Simulation/Evaluation
Charge Management
Wireless Qi Charging
Li-Poly | LFP | LTO | NiMH | NiCd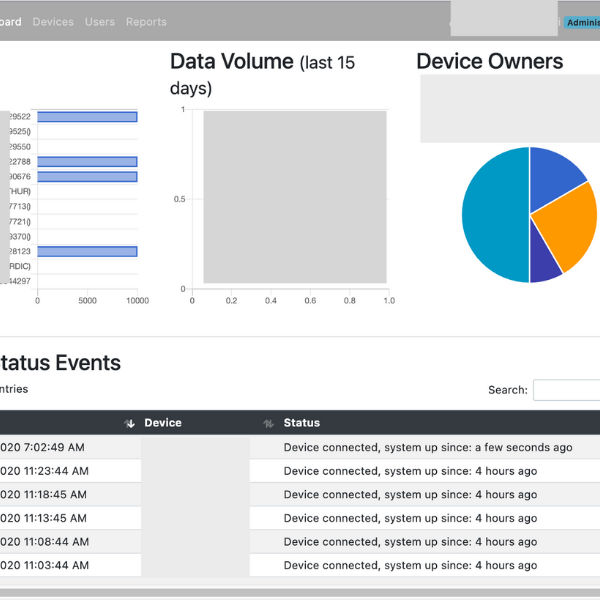 Sensor Portal Development
AWS | Lambda | IoT Core

Web Apps for Realtime Data 

Hardware Control via Apps

SaaS Software Development

Firmware and Drivers

Point of Contact for IoT

Mobile iOS and Android